On Sundays, February 12 and 19, Good Sam's clergy and Core Group Team for the potential capital campaign shared an update with the congregation during the Adult Formation time. This update focused on the process in which Good Sam has been engaged for the past year under the guidance of our consultants, Vandersall Collective. We have been in the Listening Phase of this process and are about to move into the Second Phase: Feasibility Study.
The slides (links included below) and conversation on the 12th and 19th reviewed the process and shared what we have already heard from the congregation in the Listening Phase – while also preparing and encouraging the community to participate and respond in the Feasibility Study.
The most important question to keep before us as we continue towards a potential capital campaign:
How is the Holy Spirit calling this community to steward its resources and physical spaces so to grow deeper as a community of love, active caring, and servanthood?
Parish Conversation 1
Watch the slideshow presentation from February 12th PARISH CONVERSATION 1 by clicking the graphic below: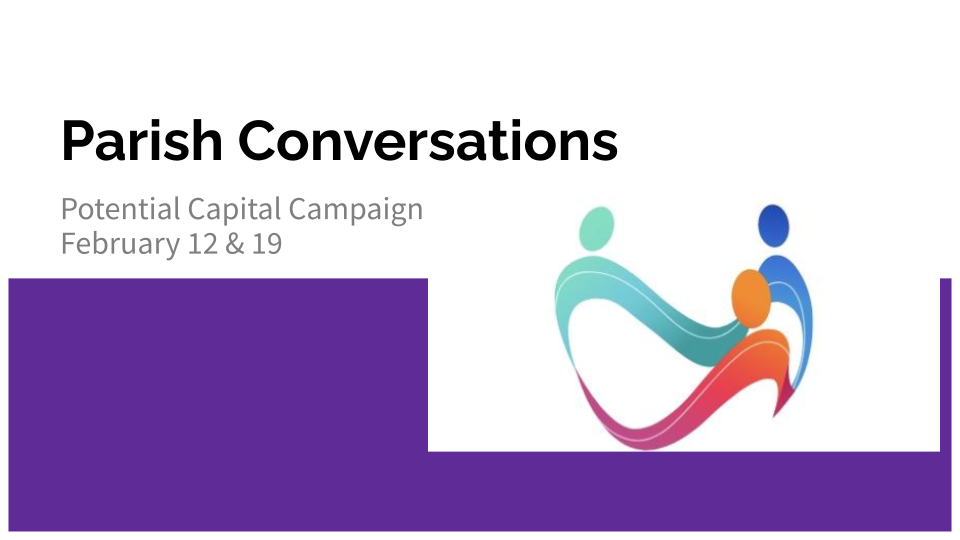 Parish Conversation 2
Watch the slideshow presentation from the February 19th PARISH CONVERSATION 2 by clicking the graphic below: